Welcome to the College of Management and Information Technology.
Bachelor of Business Administration (BBA) Degree
4 year/160 credit hours designed to provide students with business management & leadership skills and expertise that are necessary to meet the current needs of today's business and corporate world.
The curriculum offered equips students with a thorough based exposure to all aspects of Business Administration while focusing on rewarding careers in business, industry & public sectors.
The diverse range of courses offered are intended to introduce students to a wide range of expertise and knowledge in languages, general education, business, technical areas and electives.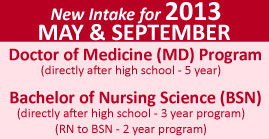 Latest News
November 30, 2012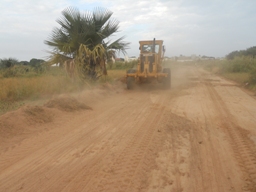 Clearing at the newly acquired land for the permanent site of the new campus has begun ahead of schedule. The construction is scheduled to start within next 40 days. Currently estimated to cost $16M, the new campus shall have 11 laboratories, 4800 sq.ft library, 18 classrooms, 2 dry labs and 12 conference rooms. The new campus is scheduled to be completed in 2014/15.

The plans for the main buildings are being finalized.

November 5, 2012

Land acquired for new campus

5+ acre of land in the heart of the city has been acquired for building a new and permanent campus. The land is ideally located just 2 blocks from the Friendship Residence Hall and 3 blocks from Serekunda Hospital.

On October 29, 2012, the ground breaking ceremony was conducted on the newly acquired land. Many faculty staff and students attended the ceremony where prayer to Mother Earth was offered.


The construction shall begin in November 2012 and is expected to be completed in 2014/2015. The campus shall consist of 6 buildings. The main building shall have state of the art new facilities for teaching, research and administration consisting of 16 various size lecture halls, 9 conference rooms, 11 laboratories, a medical library and students learning and studying centers.

The plans for the new campus shall be posted on the website in March 2013.
More News>>